About Us
---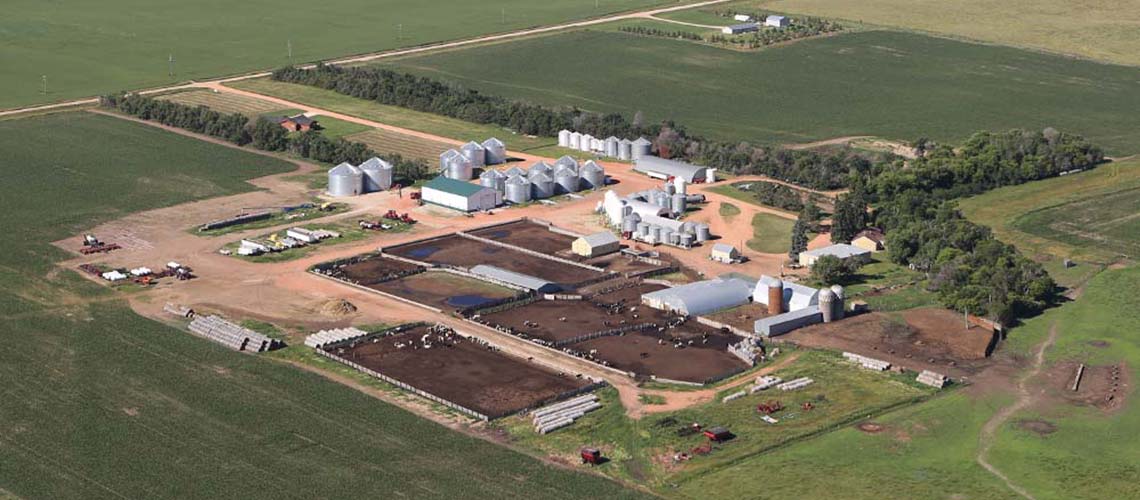 Ridl Angus was established in 1997 after the dispersion of our long time commercial herd. We are a family owned business with a reputable breeding program which was originated with females from the Luhman Angus cowherd and an extensive AI platform which has evolved through the purchase of quality bulls that complement our program. Our Mission is to provide high quality customer service, productive cattle and maintain a refined, distinguished cowherd for years to come.
We strive to produce maternal based bulls and heifers that excel in calving ease, production, and disposition while also exhibiting the phenotype and eye appeal that cattlemen expect and want. Our calves are purely raised on their mother's milk and grass; No over-feeding via creep or enhancers to ensure that our bulls are sound, athletic breeding quality bulls. After weaning they are fed a top-quality home raised feed. The feeding program is also well known, Ridl Farms has been home to the NDAA Bull Test bulls for the past 29 years.
We market our bull calves the first Tuesday each March during the Ridl Angus Production Sale. This year's sale will be the 20th annual sale and will be held Tuesday March 7th. We also consign select bulls and females to the NDAA annual sales including the NDAA Bull Test and the NDAA select female sale. We freeze brand for easy identification, all bulls pass a complete breeding exam before they are sold, and we offer a i50k DNA profile on all bulls sold to help take some of the guess work out of buying an unproven yearling bull. Customer service is a priority goal therefore; we offer free delivery after purchase or the option for free feeding arrangements until you need your bull.
We are proud of our herd and are excited for the opportunity to meet potential buyers. Please feel free to stop out at the farm anytime to see our quality stock for yourself, we are located at 11425 34th St SW Dickinson ND 58601 or 2 miles North of exit 59 off I94 west of Dickinson. Or give us a call at 701.260.2579, talking cattle never gets old! Thank you for visiting our site!